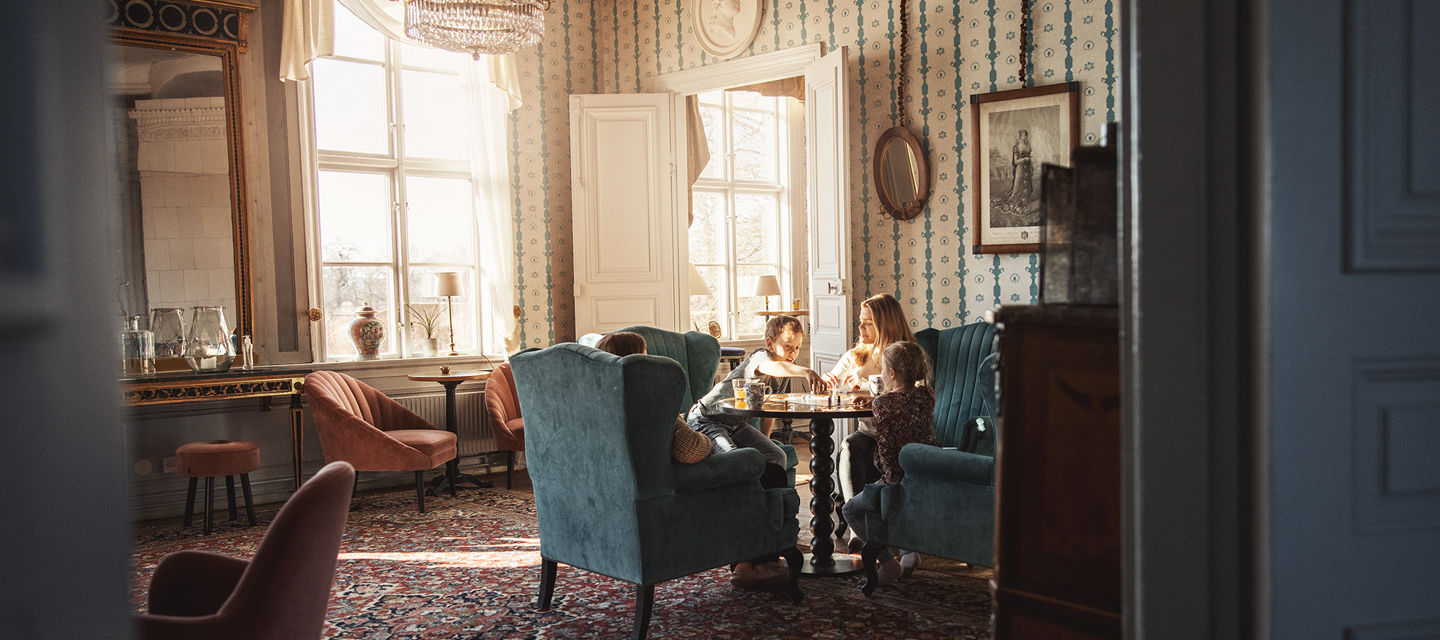 The Parlour Rooms
Hang out in our parlour rooms
On the second floor of our storied manor house you will find our parlour rooms. Each more stunning than the last, with curated furniture and design details. Take a seat with your loved ones and enjoy the parlour menu, play a board game, try your hand at billiards or start the evening with a cocktail from the bar.
Opening hours
The parlour menu is served:
Monday-Friday from 14.00pm.
Saturdays from 12.00pm.
We do not accept table reservations in our parlour rooms, only walk-ins. We look forward to welcoming you!