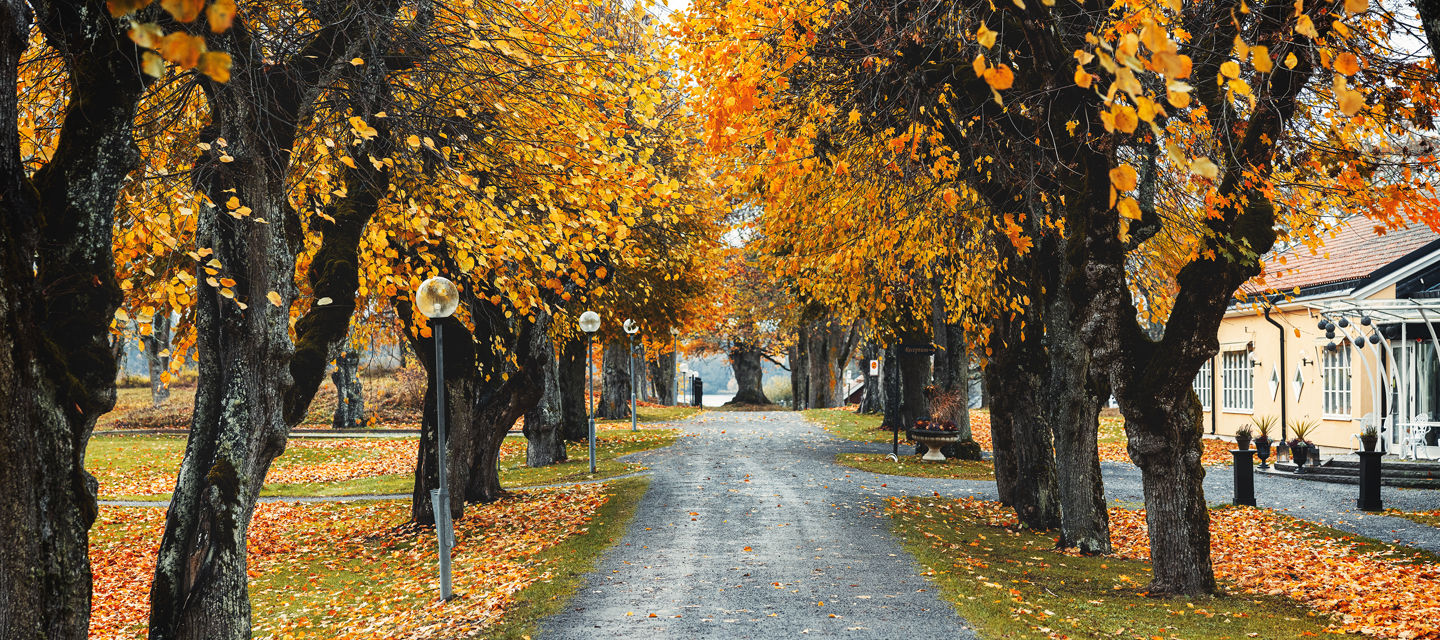 About us
Heritage, food & romance
Welcome to Krusenberg Herrgård, beautifully located by the coast of Lake Mälaren just outside Uppsala. A romantic destination infused with rich 17th century heritage, where food, activity and relaxing experiences are on the agenda. A place for you to unwind over a weekend or celebrate one of life's milestones.
A historic destination
There is something magical about being in a historic place, especially when it is as tangible as it is at Krusenberg Herrgård.
"The yellow-painted manor house was erected in 1802 and is built on the foundations of a limestone castle that existed on this site in the 1640s. The original stone castle was designed by Nicodemus Tessin the Elder, commissioned by the nobleman and war commissary, Johan Cruus. However, this castle burned down in 1717. The south wing, now called the Tessin Wing, is today the oldest building at Krusenberg."
A place to feel at home
Aside from the scenic surroundings and the beautiful manor, a significant part of the experience is the personal and warm service offered by our staff.
Here you will be welcomed by hospitality professionals with many years in the industry. Our Hotel Director, Carina, has together with her team managed to create a remarkably affable atmosphere. Let their knowledge about the place, service excellence and love of experiences become a part of your visit. You will want to come back as soon as you have left this beautiful place.
Krusenberg Herrgård at a glance:
59 hotel rooms
10 meeting & event spaces
2 wood-fired saunas
2 treatment rooms
Restaurant & bar
Several parlour rooms for receptions
Gym
2 padel courts
2 parking lots with EV charging