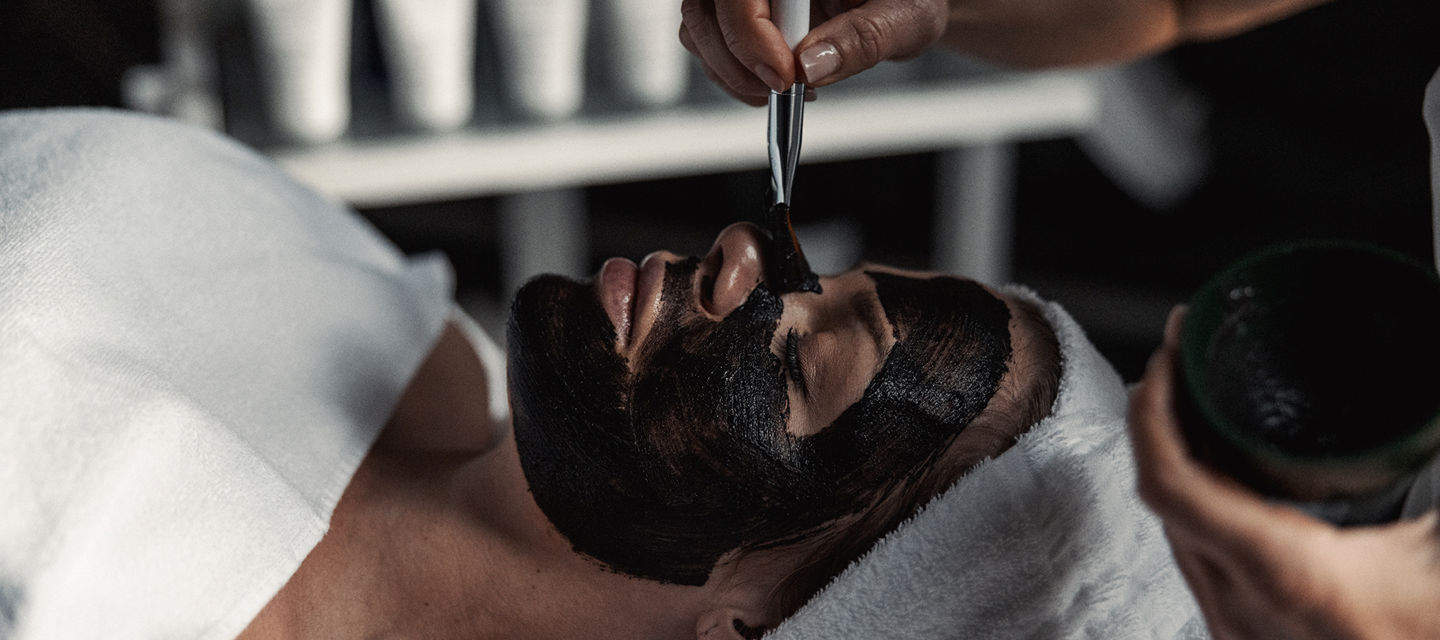 Spa treatments
Boost body & soul
The treatment menu with experiences from head to toe was developed together with Kerstin Florian. We have two treatment rooms connected to our lounge, where you can unwind after your treatment and enjoy the view of the beautiful Lake Mälaren.
Treatments developed with Kerstin Florian
We work with Kerstin Florian's exclusive and results-driven products. Every treatment includes a breathing ritual and energy re-balancing ritual to help you find your inner calm sooner and therefore let you enjoy your treatment. Every treatment is tailored to your skin and body's needs and includes tips and recommendations for how to maintain glowing results.
Spa treatments
Full body
Classic Massage
Take a deep breath and enjoy your moment. The treatment begins with a Calm Mind ritual followed by a classic, tailored massage with an organic and nourishing body oil.
Sports Massage
A deep tissue massage that targets areas of pain whilst still feeling luxurious. The treatment begins with a Calm Mind ritual, which will make you feel relaxed and harmonious.
Anti-Stress Treatment
A relaxing treatment that includes a cleansing foot ritual featuring a foot peeling and eucalyptus salt scrub. We massage your feet, hands, neck and scalp with heavenly essential oils. The treatment will make you very relaxed, increase circulation and rejuvenate tired feet.
Gua Sha Body Treatment
Boost body and soul with the energy from a Sibin Bian stone, essential essences and potent herbs in this revitalising treatment. High frequency energy that simultaneously calms and rebalances, commencing with breathing and rebalancing rituals before you enjoy a therapeutic full body massage with effective Gua Sha techniques for improved circulation and more even skin structure. The result is an increased vitality and restored sense of wellbeing.
During the treatment your therapist will choose two focus areas with your consultation.
Spa treatments
Facials
Classic facial
A purging and deeply cleansing facial for all skin types. The treatment begins with a cleanse and peeling that removes dry skin cells, followed by a luxurious massage to improve circulation, a face mask, as well as a plant-based serum and cream that nourishes the skin. A hand and nail treatment completes the experience.
Facial with ANDA products & Gua Sha stones
A unique experience that soothes skin and mind. A vegan and organic facial that begins with a calming meditation followed by a skin analysis. After this, you'll enjoy a deeply cleansing massage strengthened by the ancient Gua Sha massage technique, structured water elixir and Enzyme Serum Masque. An incredibly relaxing treatment that gives your skin a fabulous glow.
Facial Cleanse
This facial includes a face cleanse and a heavenly face massage with essential oils. The treatment is completed with a luxurious serum and wonderful day cream. Providing your skin with nourishment, this facial will leave your skin glowing.
Face Mask
We apply a face mask that is suited to your skin and needs. While the mask is working its magic, you'll enjoy a scalp massage. The mask is removed using a warm, wetted lavender poultice and the skin is rehydrated with serum and cream.
Scalp Massage
We begin by combing your hair with our fingers in slow, relaxing movements. Then we drizzle warm Lavender Bath & Body Oil over your head to let it trickle down over your scalp and hair before the massage begins. A sensual and relaxing experience.
Spa treatments
Feet
Foot fix deluxe
A boosting foot treatment that helps to increase circulation and gives new life to tired, aching feet. The treatment begins with a footbath using natural, mineral-rich salt. During the footbath you will sense a warm lavender towel to your hands and receive a nurturing hand wrap. Your feet will then be scrubbed soft with a salt scrub of eucalyptus and lavender oil. This is followed by a deep tissue foot and lower leg massage using a lovely scented and uplifting Fuss Balm.
This treatment is also available for two!
Spa
Contact details & opening hours