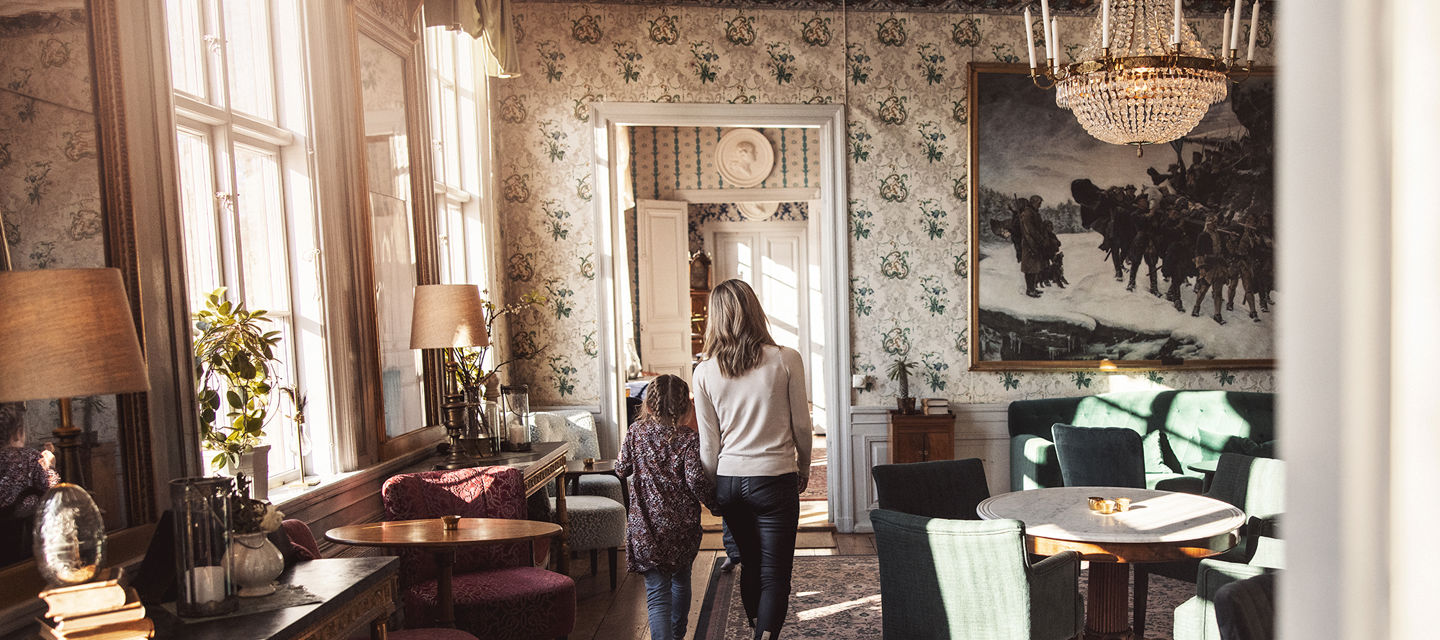 See & do
History, enjoyment & activity in scenic surroundings
Aside from strolling around the manor and discovering new and old historical details and artworks, there is lots to see and do at Krusenberg. Roam the beautiful gardens with its many apple trees, relax in our wood-fired sauna, challenge a loved one to kubb or billiards, go canoeing on Lake Mälaren or play an intense game of padel. There's something for everyone to explore, both for adults and the little ones.
Cederströmska Rummet & our heritage
If you are lucky, our colleague and history guide, Mats, is there during your visit. If he is, take the opportunity and book a guided history walk and let Mats show you around the estate that dates to the 17th century.
We have also opened our very own museum, "Cederströmska Rummet", which displays furniture, imagery, texts and much more from the bygone years of Krusenberg Herrgård. It is a fantastic collection and well worth a visit!
Discover Lake Mälaren and its stunning surroundings
To make the most of our beautiful setting by Lake Mälaren, we offer our guests the option to borrow both canoes and rowing boats. These can be borrowed free of charge, subject to availability. If you don't fancy heading out on the water there are also several lovely walking trails in the area, perfect for both short strolls and longer hikes.
Ask our reception staff to recommend the best routes to suit your needs.