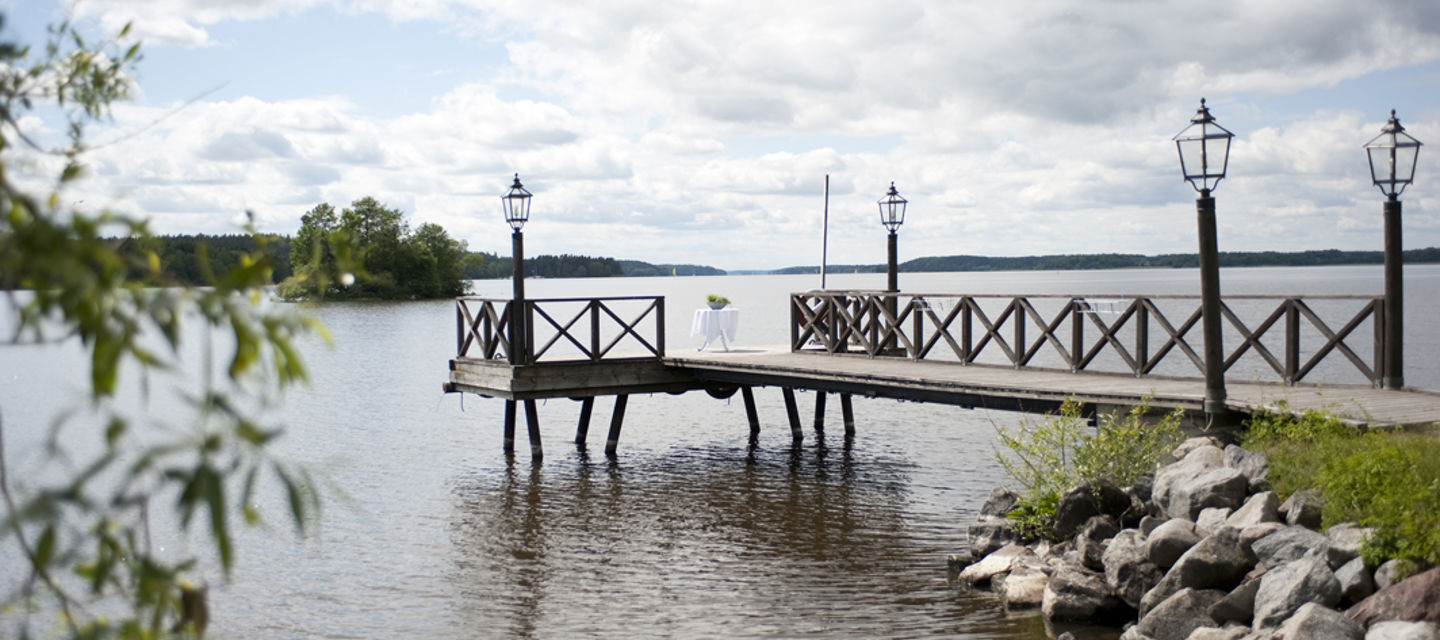 Krusenberg's River Café
Summer sensations by Lake Mälaren
Welcome to Krusenberg's River Café, situated by Lake Mälaren's cooling waters. A summer destination for guests of the manor, but also for those looking for a new place to spend an afternoon. Take a seat and enjoy lunch, Swedish fika, ice cream, refreshing drinks, dips in the lake and relaxation in a welcoming and beautiful setting. Open every day from 12.00pm-19.00pm.
Krusenberg's River Café is now closed for the season!
A café worth the detour
Our river café is situated a short walk from the manor, just by the beautiful Lake Mälaren. With seating both inside and outside it is the perfect destination for lazy summer days. Aside from the stunning setting by the jetty on Lake Mälaren, the café also offers sweet treats, cooling ice creams, drinks and light lunches. There is something for everyone!
There are 4 mooring spots for leisure boats on the jetty, perfect if you are arriving by boat!
Enjoyable sweet & savoury moments
The seasonal menu has something for everyone, whether you are after a light lunch, Swedish fika with all the trimmings or a refreshing Aperol Spritz on a hot summer's day. Just like the manor, the River Café works with local producers where possible, and a favourite among guests is the local beer we serve from Uppsala Brewery.